Sale!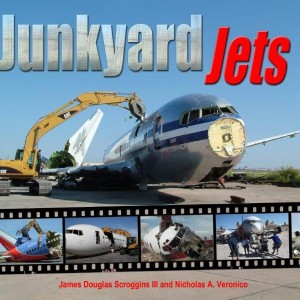 Junkyard Jets
By James Douglas Scroggins III and Nicholas A. Veronico
Where do airliners go when they die?
Junkyard Jets is a behind-the-scenes look at the airliner storage and scrapping industry. This photographic tour takes readers from an airliner's retirement to a jetliner's dismantling and recycling. Separate chapters cover airliner incidents and airframes used for a variety of tests. The book concludes with photos of jetliners used in television productions. Junkyard Jets was published by Stance and Speed in April 2011.